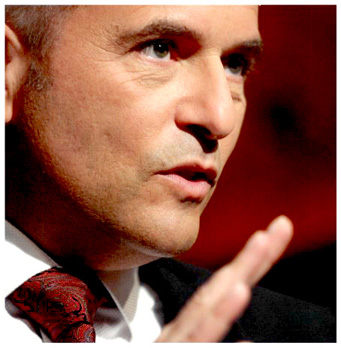 Eddy Rogo began his professional career in the mid 1980's as owner and operator of the prestigious Watson Art Gallery in Montreal, dealing in historical and investment quality fine art.

Although he was successful in the art trade, Eddy was yearning for something more, something with more action and faster paced. He decided to join the family business, "Empire Auctions". That is where he found his calling, it was a perfect fit!

Today, Eddy Rogo has over 25 years experience buying and selling everything from diamonds to dining room sets. He has been conducting antique and fine art auctions on a full time basis for over 20 years.

Eddy is a Harvard law school trained negotiator, Missouri auction school graduate and has been a GIA and CAGA certified and accredited appraiser for many years. He is also a trained expert witness and some of his past clients include: Canadian banks, legal and accounting firms, insurance companies, both the Federal and Provincial governments, Seized Property Management Canada, Canada customs, the RCMP, Quebec provincial police, and other major private and public companies. Also being a CAGA trained expert witness, Eddy has testified in court many times on behalf of his clients.

He has hosted and conducted numerous charity auctions and events with crowds of up to and over 3000 people! Having raised millions of dollars for such charities as Juvenile Diabetes, Maimonides Hospital, Starlight foundation, and other well know and respected charities.

Today, he regularly travels the world to in search of one-of-a-kind and rare treasures. Eddy has personally dealt with celebrities, royalty, and billionaires from United States, Canada, the Middle East and Asia.

Eddy Rogo currently resides in Montreal with Danielle his wife of over 30 years, and 3 of his 5 children. His 2 older children are both married and living in New York City. When he is not conducting auctions or negotiating deals, Eddy loves to spend quality time with his family, watching his son play hockey, playing with his grandson or just spending time with his wife by the pool.

Eddy Rogo can be contacted at erogo@eddyrogo.com.